Falcongaze and Perspekta invite to communicate at SEE-IT Summit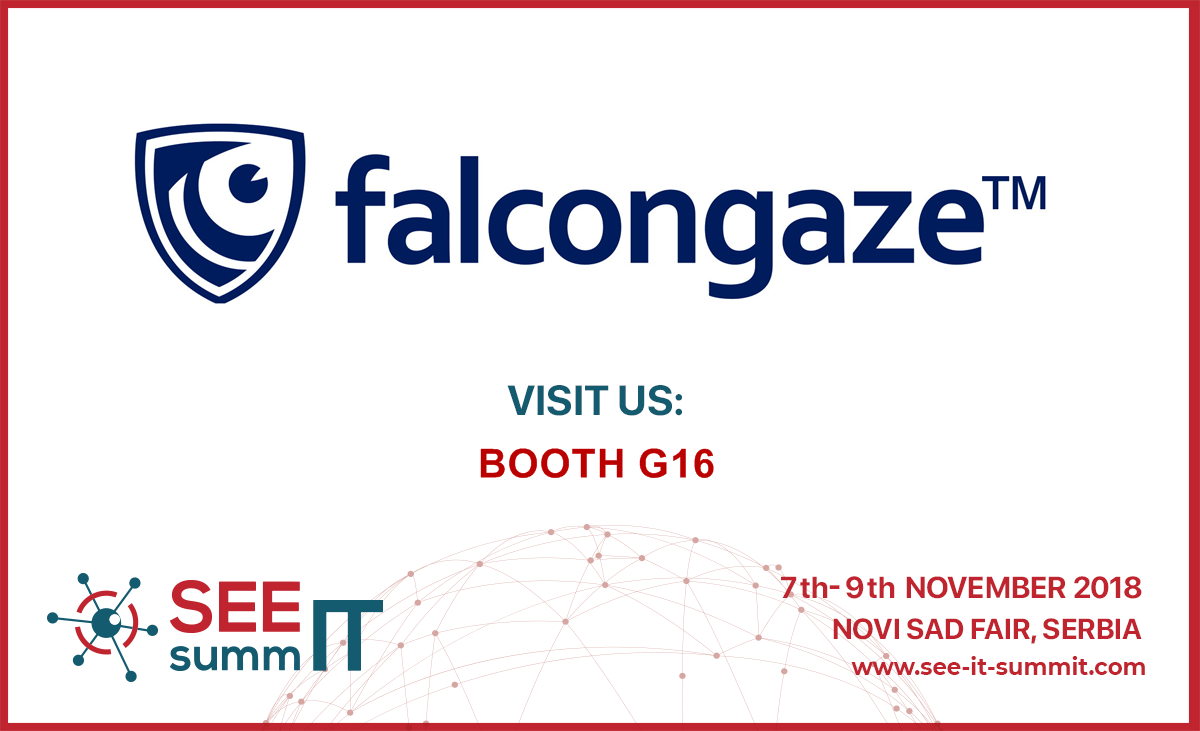 Big international IT event in Balkan region SEE-IT Summit will be hold on 7-9 November in Novi Sad, Serbia. Falcongaze together with hundreds of companies from around will take part. The Company together with its Authorized partner and distributor in Serbia Perspekta will present for Balkan customers our flagship product – SecureTower.
All the system capabilities will be revealed by the Company experts – Gregory Piankou, Head of Business Development Department, and Sergei Smoliakov, Partnership Manager. They will uncover the new SecureTower 6.2 features and answer questions at booth: G16.
"We are glad to provide the Balkan customers with the benefits of using SecureTower within their businesses. And I hope that close communication with Falcongaze experts will reveal the needs of the partners and potential customers. SecureTower is a multi-level solution and Serbian business will be more successful with this tool", said Mirjana Leverda-Zdravkovic, CEO at Perspekta.
The updated version includes functionality that provides recognition of voice communication in instant messengers and IP telephony and contextual search in it. SecureTower 6.2 supports scripts development that extend the capabilities of the system response to security policies violations.
Incident Investigation Center is another module designed to make the work of security officers easier. It allows you to automate routine work.
"We try to keep up with the needs of our customers and even anticipate them. SecureTower technical innovations strengthen protection and transparency of business processes giving more abilities to struggle corruption and make company performance successful", stressed Gregory Piankou.
____
Falcongaze Company is a developer and provider of the cutting-edge solution in the field of information security – DLP & UBA system SecureTower. The complex tool grants its costumers control over sensitive data leakage and undesired distribution of information. Moreover, it monitors employees' activity to assess their loyalty and efficiency of corporate resource usage.