The industrial sector is the most knowledge-intensive one, and the information in this sphere is extremely expensive and requires a special approach to the data leakage protection. Moreover, it is where the competition reconnaissance and industrial espionage arose. Today, unfair competitors have developed various methods and ways of obtaining of information about the products, manufactured by competitors, and it is rather difficult to confront them.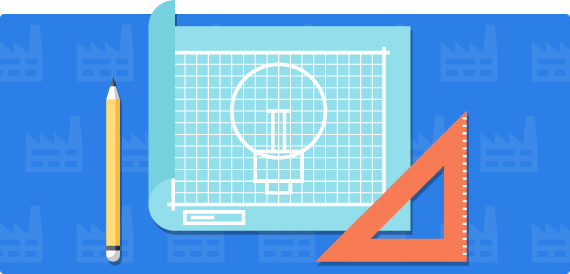 The main problem of the information security in the industrial companies consists in a big role of the human factor in activities of such organizations. A great number of people has access to inventions: both the engineer, who developed the product, and a simple worker have access to the product information, being of interest to competitors. Besides, taking into account the scale of industrial organization, it is sometimes impossible to limit the scope of the informed persons.
The information leakage control system become really indispensable in such situations. While other software products fulfil the task of protection from primarily external treats, the DLP systems, such as SecureTower, are intended for the information protection from leakage, caused by insider activities.
The greatest damage is caused by comprometation of the confidential data in the mining sphere, since the value of the information circulating in it is so high, that the leakage may mean a loss of a part or the entire business. To prevent it, such companies successfully use the SecureTower software package.